May 7, 2019
Blockchain. (Or how Axes will reinvent the industry)
We are proud to announce that our CEO, Earle G. Hall, will be the blockchain keynote at the next G2E Asia event!
He will expose our vision on Gaming and Blockchain, at 13:30 Wednesday, May 22th, 2019.
Mr. Hall will also chair the Finance Security panel at 10:15 on the same day. The panel will discuss innovations in countering security breaches with developments in AML and KYC technologies. Here's a quick preview of what you should expect.
Blockchain, transparence and responsible gaming.

No one can hide on the blockchain.
If we could manage all gaming financial transactions on the blockchain, it would be easier to put the light on the thefts, the fraud, but most importantly, the behavior of players with gambling addiction patterns. It is part of Axes' vision for the utility of blockchain technology in a casino environment.
What we want, and we are building, is a system that can both protect players and make casino operations more transparent to the governments and authorities in place. What Axes aims to achieve with the blockchain is offer to regulators, casino and gaming operators true peace of mind. We will explain how we intend to do it.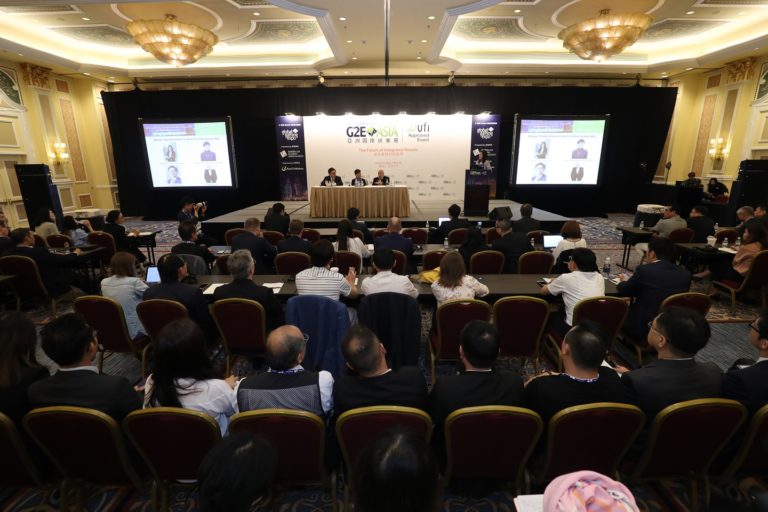 The importance of the event.

The Global Gaming Expo is a highly anticipated annual event in the gaming industry. It is organized by the American Gaming Association (AGA) and Reed Exhibitions. First launched in 2001, this event now includes hundreds of renowned exhibitors and speakers. His Asian counterpart in Macau, G2E Asia, debuted in May 2007. This is a great opportunity to meet people from the industry, learn about new technologies, and find business partners.
Interested in improvements in technology, blockchain and AI?

If you are passionate about innovations in the gaming industry like we do, follow us at the next event!
Earle G. Hall will present our company vision on the artificial intelligence (AI), Internet of things (IOT) and blockchain. As we believe this triad will empower the industry, we will explain how we intend to make a step further based on these foundations.


Photo credit: g2easia